Spacious and bright flats in the heart of Naples.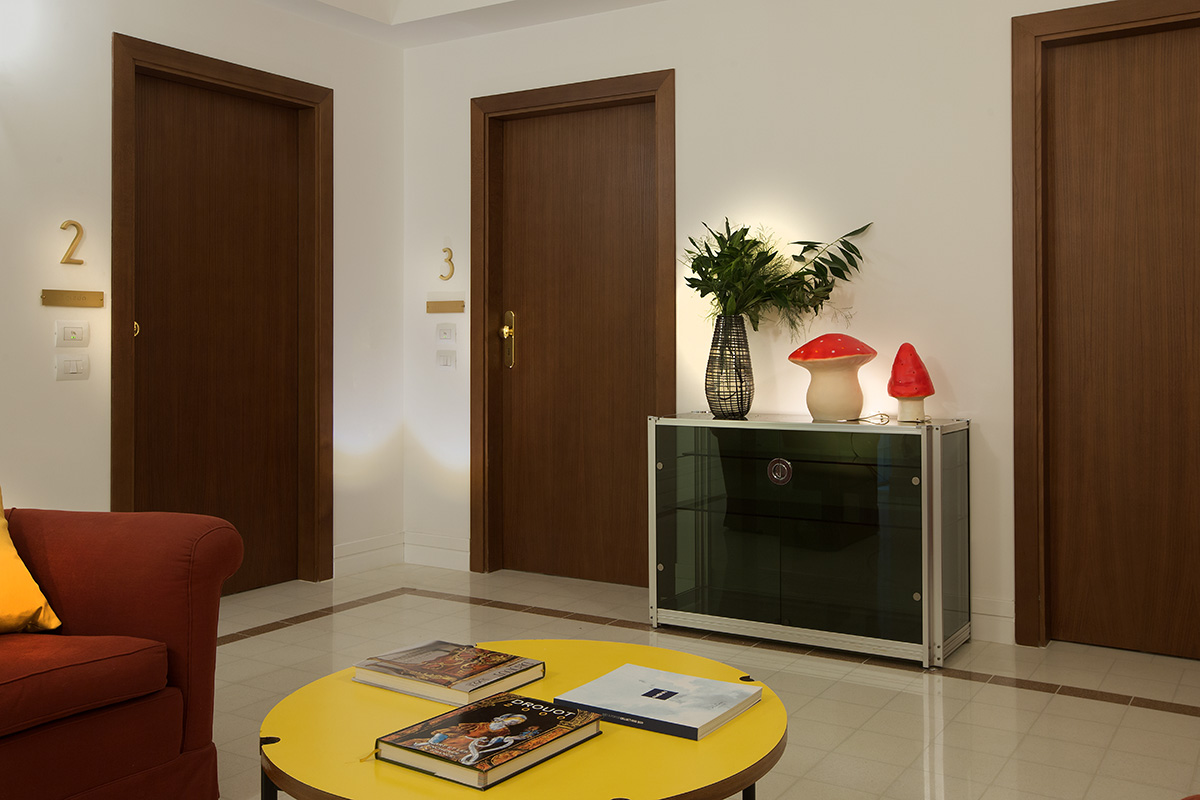 Corso Novara 5 is an entire building, completely renovated, that has managed to keep its identity intact, in a district of Naples undergoing great transformation.
Certain architectural aspects of the 1950s are still present, enhanced by sensitive research into the design furnishings chosen ad hoc for each room, in a set of details that tell of Naples, of Italian design and of the care taken by those who designed this place of international passage just a few meters from the Central Station.
A thread running
through the space
In every part of the building there is a relationship with the outdoors, as if it were the thread running through the space. At the same time, inside, in addition to the flats, there is a hidden, almost secret and mysterious dimension: it is the presence of the artisan tailors who hand down the exquisite Neapolitan elegance.
It was thought that it was consistent with the poetics of the space to propose two series of photographs that fit into the rooms: on the one hand, views of the neighborhood surrounding the building, and on the other, some details of interiors that reveal the presence and flavour of an era that perhaps only in Naples resists, where time seems to have stopped.
Trying to intervene discreetly, what came out were some photographs framed live and placed in the rooms as if they were small windows with a view. When one engages in research with photography, it is it that leads one into dialogue with the context.
This is an initial approach to the reality of a building that is being structured and which we hope will continue with new visions.
Melina Mulas